Welcome to the Chair of Dynamics and Mechatronics (LDM)
The Chair of Dynamics and Mechatronics is part of the College of Mechanical Engineering. We are primarily concerned with mechatronic systems in both our course offerings and research.
Such systems consist of basic mechanical structures which gain a high degree of flexibility and performance through the integration of sensors, actuators, and information-processing components,. Typical examples of mechatronic systems are found in virtually all areas of engineering: "smart" appliances (washing machines, vacuum cleaners, coffee makers), consumer products (mobile phones, digital cameras), vehicles and aircraft, manufacturing plants... the list goes on.
Thus, Mechatronics is an interdisciplinary field combining mechanical engineering, electrical engineering, and computer science. This results in a broad range of academic and research opportunities with fascinating new tasks to be met every day. A few of these applications are presented on the pages of this website.
Please feel free to contact us if we can provide you with any further information.
News
Contact
Dynamics and Mechatronics (LDM)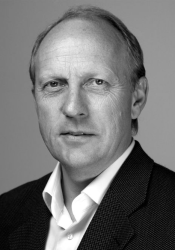 Phone:
(+49) 01520 8958961