Equality at the faculty of mechanical engineering
Equality is very important for us and you may find further information on the area of responsibility of equal opportunities officer, on equality concepts and divers plans for promotions of women.
Mädelsabend im Maschinenbau am 23. Mai 2019 ab 16 Uhr
Im Rahmen des Gleichstellungskonzepts erfolgt die Bekanntmachung der Veranstaltung "Mädelsabend im Maschinenbau" erstmalig an der Universität Paderborn. Im Rahmen eines engen Kreises sind alle weiblichen Studierenden der Fakultät Maschinenbau dazu eingeladen an dieser Auftaktveranstaltung teilzunehmen. Bei Getränken und einer Stärkung werden zentrale Themen des Studiums aufgegriffen und diskutiert. Gleichzeitig stellt sich das Team der Gleichstellung der Fakultät Maschinenbau vor, um die Neugestaltung der Homepage sowie die geplanten Aktivitäten in diesem Jahr zu präsentieren. Die Veranstaltung findet im Raum P.1.301 ab 16:00 Uhr statt.
Further information:
Contact
Fakultät für Maschinenbau

Gleichstellungsbeauftragte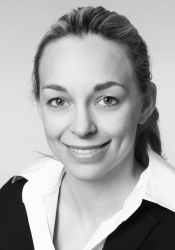 Contact
Fakultät für Maschinenbau

Stellvertretende Gleichstellungsbeauftragte