Published Books
[Translate to English:] Intelligente Herstellung zuverlässiger Kupferbondverbindungen

[Translate to English:]

Dieses Buch beschreibt basierend auf dem gleichnamigen Innovationsprojekt im Spitzencluster it's OWL die Entwicklung intelligenter Verfahren und Systeme, um auch unter variablen Produktionsbedingungen eine zuverlässige Massenfertigung von Kupferbondverbindungen sicherzustellen.Dabei wird der gesamte Prozess der Ultraschall-Verbindungsbildung modelliert. Dies beinhaltet u. a. ein Reibmodell mit gekoppeltem Anbindungsmodell, den Ultraschall-Erweichungseffekt und den Verschleiß des Bondwerkzeugs. Zudem wird das Konzept einer selbstoptimierenden Bondmaschine vorgestellt, welche Prozessparameter in Abhängigkeit von Störgrößen wie Verschleiß anpasst.Das Ultraschallbonden mit Aluminiumdraht ist ein etabliertes Fertigungsverfahren zur Kontaktierung von Leistungshalbleitern. Zukünftige Leistungshalbleiterchips erfordern jedoch einen Technologiewechsel zu Kupferdraht. Die Prozessparameter unterscheiden sich dabei deutlich von den bekannten Aluminiumprozessen, ihre Wechselwirkungen sind weitestgehend unbekannt.
Dissertation of the Chair of Dynamics and Mechatronics
[Translate to English:] Band 5:

[Translate to English:] Band 6:

[Translate to English:] Band 7: Peter Bornmann: Modellierung und experimentelle Charakterisierung der Wechselwirkung zwischen Ultraschallwandler und Flüssigkeit in kavitationsbasierten Prozessen

[Translate to English:]

Ultraschall wird zur Effizienzsteigerung in verfahrenstechnischen Prozessen eingesetzt. Die Betriebsparamter der Ultraschallsysteme werden empirisch ermittelt, da derzeit keine systematische Analyse der Wechselwirkung zwischen Ultraschallwandler und Schallfeld sowie kein Verfahren zur Messung der Kavitationsaktivität ohne zusätzlichen Sensor existieren.
Auf Basis einer experimentellen Analyse des betrachteten sonochemischen Reaktors wird ein Finite-Elemente-Modell aufgebaut, das die Wechselwirkung zwischen Schallfeld und Ultraschallwandler berücksichtigt. Die modellbasierte Analyse zeigt, dass wegen der akustischen Eigenschaften des Autoklavs nur direkt an der Sonotrode Kavitation entsteht. Die Wechselwirkung zwischen Ultraschallwandler und Schallfeld ermöglicht Aussagen über das Schallfeld und die Kavitationsaktivität auf Basis der Rückwirkung auf den Ultraschallwandler. Die lineare Schalldruckverteilung ermöglicht eine Prognose über die Verteilung von Kavitationszonen. Das beschriebene Modell liefert wertvolle Erkenntnisse für die Auslegung, Analyse und Skalierung sonochemischer Reaktoren.
Auf Grund der rauen Prozessrandbedingungen ist die Applikation von Sensoren zur Überwachung der Kavitationsaktivität in vielen sonochemischen Prozessen nicht möglich. Zur prozessbegleitenden Messung der Kavitationsaktivität wird ein Verfahren entwickelt, das die Bewertung der Kavitationsaktivität durch Auswertung der Rückwirkung auf den Ultraschallwandler erlaubt. Das Messverfahren ermöglicht eine vorhersagbare und reproduzierbare Durchführung kavitationsbasierter Prozesse und stellt eine wichtige Erweiterung für bestehende und neue Ultraschallsysteme dar.

[Translate to English:] Band 8: Sergej Kohl: Analyse der Reibleistungsverteilung im Reifenlatsch unter Berücksichtigung der Fahrwerkdynamik eines Mehrlenkerachssystems zur Bewertung des Reifenverschleißes
Publikationen aus RIS
Contact
Dynamics and Mechatronics (LDM)

professor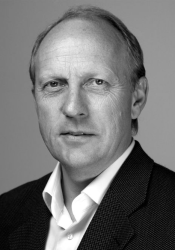 Phone:
(+49) 01520 8958961