Address
Chair for Automotive Lightweight Design
Faculty of Mechanical Engineering
University of Paderborn
Pohlweg 47-49
D-33098 Paderborn
How to find us
Arriving by car:
Leave the autobahn A33 at the exit no. 27 "Paderborn Zentrum", and follow the guide signs "Universität" over the B64 until "Warburger Straße". At the second traffic light turn left into "Südring" and at the next cross turn right into "Pohlweg". Turn right into the next street "Fanny-Nathan-Straße" and directly, before entering the tunnel, turn left. After a short distance you reach a parking area in front of the building IW. The offices are at the first floor of the anthracite colored building (Anbau IW).
Note for users of navigation devices:
Route planner: Route Planner

Enter the address "Pohlweg 74". You will find the main entrance to the O-building on the opposite side. On the second Floor a bridge leads directly into the IW-building to the offices of the LiA.
Arriving by bus or train:
If you want to visit us with a train you directly arrive at the Central Station of Paderborn (Paderborn Hauptbahnhof).

Journey planner of the Deutschen Bahn AG: http://bahn.hafas.de/
From the Central Station you reach the University with the busses 4 and 9 (bus stop "Uni / Südring") and the bus 68 (bus stop "Uni / Schöne Aussicht").
Bus journey planner in Paderborn: http://www.padersprinter.de/
Arriving by plane:
Airport Paderborn/Lippstadt: http://www.flughafen-paderborn-lippstadt.de/
Between the Central Station Paderborn and the Terminal at the Airport you can take the busses 400 and 460.
Bus schedule of the BBH BahnBus Hochstift GmbH http://www.bbh-paderborn.de
Contact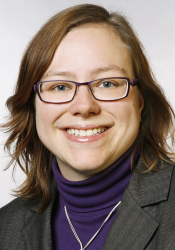 Office hours:
Mo - Fr 08:30 - 11:30 Uhr und 12:30 - 13:30 Uhr