Current job vacancies scientific/technical assistant
If you are interested in a position as scientific or technical assistant, please contact Professor Thomas Tröster at any time.
Student Theses
From the university intranet (or by using VPN) you will find current student theses at the Chair of Automotive Lightweight Design. There are continuously further topics from the following fields:
Additive manufacturing
FRP-hybrid
Metallic materials
Simulation
If you are interested in one of the current student theses or if you would like to send us an unsolicited application, please apply online under the following LINK. You can register via your IMT login. Please have your current grade sheet (preferably in PDF format) and, if required, the ID of the preferred student thesis at hand. If your student thesis is being carried out in cooperation with an industrial company, please also attach an exposé of the planned topic.
Please refrain from requests by mail, these will not be processed any more. All employees will be automatically informed about your application.
Contact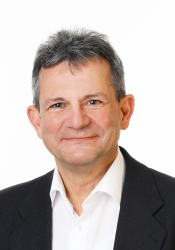 Leichtbau im Automobil

FRP-Hybrid