Ivo Kletetzka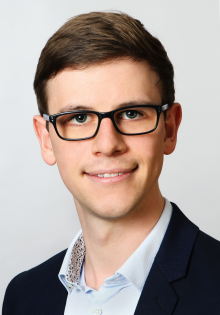 Paderborn Institute for Additive Fabrication (PIAF)
Manager - Research Associate
Partikelverfahrenstechnik (PVT)
Research Associate - Polymer Laser Sintering
Research Associate - Polymer Laser Sintering
Visitor:
Mersinweg 3
33100 Paderborn
Field of research
Polymer Laser Sintering
Product life cycles are becoming shorter and the trend towards customizable products is steadily increasing. Industry 4.0, flexible manufacturing and the decentralized production of spare parts without warehousing are buzzwords that can be found in many current strategy papers.
Against this background, additive manufacturing is becoming increasingly important. In the plastics sector, selective laser sintering in particular allows the production of functional components with high requirements. However, the range of materials available for this process is still limited. In order to expand the application range of the technology, the processing of filled polymer powders in the SLS process is being investigated at the PVT. For this purpose, the influence of different fillers (fibers, beads, etc.) on the processability and the resulting component properties is being determined, so that the material can be tailored specifically to a requirements profile.
Curriculum vitae
Since 2020
Research associate at the PVT/DMRC of the University of Paderborn.
2014 - 2020

Cooperative study program at the BENTELER Group

Vocational training as an IHK certified industrial mechanic
Bachelor studies in mechanical engineering at the University of Paderborn, specializing in product development
Master studies in mechanical engineering at the University of Paderborn, specializing automotive engineering

Master thesis:"Requirements-based design of the body structure and the chassis of an electrically driven people mover"
2014
General qualification for university entrance (Abitur) at the Grotefend-Gymnasium Hann. Münden