In-Depth Guidance
The In-Depth Guidance provides a personal, individual consultation in terms of single specializations of Mechanical Engineerings (see links for more information). If you ask yourself if Course A is a useful addition to Course Z, you are at the right place here. We recommend the In-Depth Guidance in the 4th Bachelor semester as you then have to select compulsory modules for your in-depth studies. Please contact us as well if you are close to start your Master degree course.
Ankündigung der nächsten Termine:
Vorstellung Vertiefungsrichtungen im Bachelor für Studierende der chinesischen Summerschool: 23. August 2016 9:30 Uhr P1.3.01
Vorstellung Vertiefungsrichtungen für Master-Erstsemester, die von Fachhochschulen zu uns wechseln: voraussichtlich Mittwoch in der O-Phase, 12. Oktober 2016 10 Uhr, Raum steht noch nicht fest
Contact
Fakultät für Maschinenbau

Projektkoordination Qualitätspakt Lehre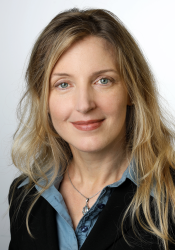 Office hours:
zum Tutorenprogramm für Zweitsemester-Studierende im SS 2019:
WANN und WO?
Mo-Do 8:30-11:30 Uhr in E3.119
Mi+Do 11:45-15 Uhr Sebastian Hren (1. Vorlesungswoche) E3.119
Mo-Do 11:00-15:00 Uhr S. Hren (2. Vorlesungswoche)  E3.119
Mo 9:00-13:00 Uhr (3. Vorlesungswoche)  E3.119
WARUM sollten Sie die... mehr