Prof. Dr. Rolf Mahnken, M.Sc.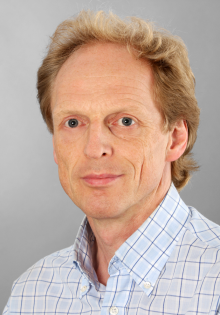 Prof. Dr.-Ing. habil. Rolf Mahnken wurde im November 2002 auf den Lehrstuhl für Technische Mechanik der Fakultät für Maschinenbau an der Universität Paderborn berufen.
Nach dem Ingenieurstudium an der Universität Hannover hat er an der Universität Uxbridge, England im Jahre 1986 den Master Abschluss im Fach Numerical Analysis erworben. Von 1986 bis 1997 war er als wissenschaftlicher Mitarbeiter an der Universität Hannover und am Division of Solid Mechanics, Chalmers University of Göteborg, Schweden tätig.
In den Jahren 1997-1999 übernahm er eine Vertretungsprofessur für Materialwissenschaft an der Universität Hannover, und war danach in der Abteilung für Berechnung und Entwicklung bei der Firma Alstom in der Schweiz im Gasturbinenbau beschäftigt.
Ein wesentliches Arbeitsgebiet ist die Computersimulation komplexen Materialverhaltens. Simulationsverfahren gewinnen in vielen Bereichen, vom Maschinen- und Fahrzeugbau bis hin zur Mikroelektronik, immer mehr an Bedeutung. Als Beispiel sei der Autocrash im Fahrzeugbau genannt, der bei der Neu- und Weiterentwicklung von Automobilen unumgänglich ist. Berücksichtigt man, dass die im Prüfstand zu Schrott gefahrenen Autos mit hohen Kosten verbundene Einzelanfertigungen sind, so werden durch Simulationsverfahren enorme Kosteneinsparungen für die Firmen möglich.
In der Lehre wird den Studierenden des Grundstudiums das Handwerkszeug für eine sichere Beherrschung der physikalischen Gesetze in Kinematik, Statik und Kinetik bereitgestellt. Im Hauptstudium werden weiterführende Methoden zur Modellierung komplexen Materialverhaltens vermittelt, wobei, unter Ausnutzung der immer noch zunehmenden Leistungsfähigkeiten von Computern, vertiefte Kenntnisse über Simulationsverfahren im Vordergrund stehen. Mit der Verknüpfung von Ausbildung, Simulation, Experiment und Anwendung wird der angehende Ingenieur somit mehrschichtig auf die in der Industrie ständig steigenden Herausforderungen bei der Berechnung von Bauteilen vorbereitet.