M.Sc. Zhongning Wei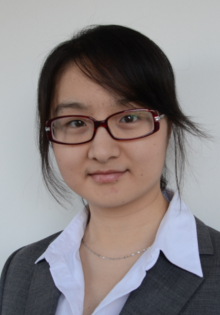 Partikelverfahrenstechnik (PVT)
Former
Fax (External):
+49 5251 60-3207
Visitor:
Pohlweg 55
33098 Paderborn
Forschungsgebiet
Partikelverteilung in Nano-Aerosolen
Die Untersuchung der Partikelverteilung in atmosphärischen Nano-Aerosolen ist ein wichtiges Forschungsthema der Partikelanalyse. Direkte Messung von atmosphärischen Aerosolen ist aber problematisch. Eine häufige verwendete Messmethode ist, Messungen der elektrischen Mobilitätsverteilung der Aerosolpartikeln mittels des Scanning Mobility Particle Sizer unter verschiedenen signifikanten Parameter im Labor. Ziel dieser Untersuchung ist die Ermittlung der Partikelgrößenverteilung durch Analyse der Mobilitätsverteilung der Aerosolpartikeln.

Lebenslauf
seit 2012
Wissenschaftlicher Mitarbeiter am Lehrstuhl PVT an der Universität Paderborn
2009-2012
Maschinenbaustudium an der Universität Paderborn
Masterarbeit zu dem Thema: "Messungen zur Entstehung eines Tröpfchen-Aerosols"
2007-2009
Hauptstudium im Bachelorstudiengang Maschinenbau an der Universität Paderborn mit der Vertiefungsrichtung Energie- und Verfahrenstechnik
2004-2007
Grundstudium im Bachelorstudiengang Maschinenbau an der Chinesisch-Deutschen Technischen Fakultät der Qingdao University of Science and Technology in China
2001
Nationale Aufnahmeprüfung in China (entspricht dem deutschen Abitur)
Betreute studentische Arbeiten
Ding, Yuan (Projektarbeit): "Erzeugung von Testaerosolen mittels Elektrospray"

Vorträge und Poster
Zhongning Wei, Hans-Joachim Schmid
Methoden und Einflussfaktoren bei der Inversion von Mobilitätsspektren
ProzessNet 2017, Dresden, Deutschland (2017)

Zhongning Wei, Jay Gandhi, Hans-Joachim Schmid
Methods and limits of inversion of the mobility spectra
Aerosol Technology, Karlsruhe, Deutschland (2014)

Zhongning Wei, Jay Gandhi, Hans-Joachim Schmid
Methods and limits of inversion of the mobility spectra
Jahrestreffen des Fachausschusses "Partikelmesstechnik und Grenzflächenbestimmte Systeme", Würzburg, Deutschland (2014)

Zhongning Wei, Jay Gandhi, Lena Knobel, Hans-Joachim Schmid
Methods and limits of unipolar charged aerosol inversion
European Aerosol Conference (EAC), Prag, Tschechische Republik (2013)