Welcome at the website of the chair for Particle Technology Prof. Dr.-Ing. Hans-Joachim Schmid
Since many years we investigate and develop seperate process steps, interesting devices, machines, as well as complete process chains and product-systems in cooperation with our business and academic partners. We evaluate established production processes, analyse problems and help you with the introduction of eco- and qualitymanagementsystems for your business.
We offer counsel, write advices for you and educate your staff member.
AKTUELLER HINWEIS!
Liebe Studierenden,
da die Mitarbeiter der Universität Paderborn nahezu gänzlich im Home Office arbeiten, um Ihren Teil bei der Verzögerung einer Ausbreitung des Corona Virus beizutragen, können wir Sie leider nicht mehr vor Ort betreuen. Alle Mitarbeiter des Lehrstuhls PVT sind aber weiterhin per Mail zu erreichen und freuen sich Ihnen weiterhelfen zu können. Wir arbeiten derzeit auch daran, unsere Lehrveranstaltungen derart zu überarbeiten, dass im nächsten Semester auf jeden Fall ein sehr gutes Lehrangebot stattfinden kann. Sollten Sie allgemeine Fragen zu Prüfungen oder ähnlichem haben, finden Sie alle Informationen auf der offiziellen Website der Universität.
Ihr Team des Lehrstuhls PVT
Professor
Partikelverfahrenstechnik (PVT)

Full Professor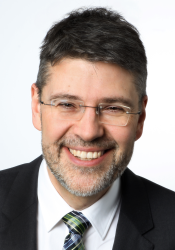 Office
Partikelverfahrenstechnik (PVT)