Welcome to the Chair of Dynamics and Mechatronics (LDM)
Recent technological advances involve multidisciplinary development and entails collaboration across disciplinary borders. The development of new technical systems requires an interdisciplinary integration of different approaches from different disciplines. Therefore, Mechatronics is a key technology of the 21st century.
Such systems consist of basic mechanical structures, which gains a high degree of flexibility and performance through the integration of sensors, actuators and information-processing components. Thus, Mechatronics is an interdisciplinary field combining mechanical engineering, electrical engineering, and computer science.
The Chair of Dynamics and Mechatronics is part of the Faculty of Mechanical Engineering. We are primarily concerned with mechatronic systems in both our course offerings and research. The Chairs' main areas of research are "Vibrations, Contact Mechanics, and Wear", "Multifunctional materials, actuators and ultrasonic technology" and "Reliability, Condition Monitoring and Multiobjective Optimization".
This results in a broad range of academic and research opportunities with fascinating new tasks to be met every day. A few of these applications are presented on the pages of this website.
Please feel free to contact us if we can provide you with further information.
Contact
Dynamics and Mechatronics (LDM)

professor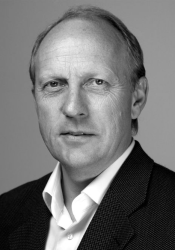 Phone:
(+49) 01520 8958961