Tutorial program
Important: tutorial program before lectures start
In order to support you well at the beginning of your studies, we offer training groups and tutorials with a small number of participants, which makes it possible to learn more effectively. Free places are offered at the beginning of the orientation phase, which starts on October 6th 2014 (the week before the lectures start).
We strongly recommend you to participate in the launch events, especially on Monday and Tuesday (October 6th and 7th), so that we can arrange a proper learning group for you. Belated registrations are only possible if there are still some free places left.
When?
Monday, October 6th 2014:
Welcome speech of the president and dean of mechanical engineering at 8:30 am
Introduction of tutorial programs at 10:30 am
Welcome speech of student council MB/HG-Wing and tour of the University campus in small groups at 11:00 am
Uni-rally for mechanical engineering with final arrangement of learning groups and appointment allocation for lecture registrations on Tuesday at 2:30 pm
Where?
AudiMax (see campus map)
Please create a University account in order to get access to our computers. An account is necessary in order to enroll for seminars, lectures, tutorials and exams. Further information can be found on the IMTs information flyer enclosed to your immatriculation documents. If it is not possible for you to create an account please bring the TAN number, which is also enclosed, with you when visiting the orientation events. That way we can ensure a rapid enrolment.
We wish all our new students a good start with their studies,
Your team of the quality agreement apprenticeship
Isabel Koke, Katharinea Dibble and Frederik Hankeln
Contact
Fakultät für Maschinenbau

Projektkoordination Qualitätspakt Lehre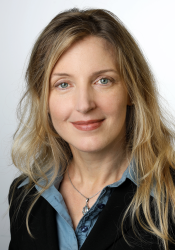 Office hours:
zum Tutorenprogramm für Zweitsemester-Studierende im SS 2020:
WANN und WO?
Bitte bis auf Weiteres nur telefonisch oder per E-Mail!!!
Sie erreichen mich Mo-Do 9:30-14:30 Uhr.
WARUM sollten Sie mich kontaktieren?
Wenn Sie Zweitsemester sind und noch zu keiner Tutorien-/Lerngruppe gehören, bei Problemen mit... more